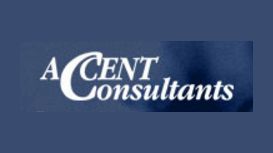 The company has been established since 1988 and has worked very closely across a broad spectrum of industry, with companies employing from 10 to 9,000 people. Accent Consultants has won the "DTI Regional Trainer of the Year Award for Languages for Export" in recognition of the quality of our services.
Accent Consultants believe in a total service approach. We have built up an enviable reputation through our rigorous approach to quality. The primary aim of our strategy is to enable our clients to have confidence when carrying out business abroad, improving their own credibility, productivity and quality of service. We offer weekly and intensive language courses for business throughout the UK.
As a translation agency we offer our translating and interpreting services world wide. All our tutors, translators and interpreters are native, fully qualified and experienced; our individually tailored and professional service will exceed your expectations! We are committed to protecting your privacy and we hold all your information in the strictest confidence.
Clients in Cambridge come to us who are either looking to expand their business overseas, or who want to communicate in the language of their clients; sometimes they simply offer language training as a benefit to staff. In each case, we have a native language tutor, translator or interpreter to match the needs of your business and your requirements.
We don't only arrange language services in Cambridge and its surrounding areas; we also work all over the UK, and even abroad when required. Some of the locations where we have a big presence are St Neots, Peterborough, Stevenage, London, Watford, Birmingham, Newcastle and Bristol to name a few.
Whatever your specific foreign language needs and wherever you are based or need the language services to take place, we are sure to be able to cater for you. Simply contact us if you wish to discuss any of the options available for foreign language services.
---
Services

Accent Consultants believe in a total service approach rather than simple language training, as there is a considerable benefit that can be achieved for clients by creating a language culture and using this as part of their sales proposition.
With the increase in cross-border trade and the ease of overseas travel, foreign language training is becoming an increasingly common way for employers to invest in their staff and at the same time invest in their company's future.
Our experience at Accent Consultants tells us that corporate language training is no longer considered a luxury by employers and is in fact becoming a staple requirement of any modern business. Attitudes to foreign language training in the UK have had to change in order to keep up with the evolution of the contemporary business landscape.
The primary aim of our foreign language courses is to enable staff to be proactive in the use of native languages when carrying out business assignments. This gives your staff higher confidence and credibility, improves their ability to communicate, puts the foreign contact at ease, and improves both productivity and quality of service.
Accent Consultants provides a wide range of language services to businesses and is a specialist in providing in-company training. We only work with native speaker tutors that can also cover cultural and social aspects of the language, to ensure a well-rounded and appropriate programme of study.
With our vast experience in providing foreign language courses to major corporate organizations, we have pioneered the development and delivery of innovative and effective foreign language course solutions.
Our expertise is in delivering bespoke foreign language training at the highest standard for executives on tight schedules. Each learner has a unique set of interests and needs, and each company has its own development culture and training procedures. Accent Consultants specializes in tailoring courses to meet the needs of individuals and companies.
Our dedicated one-to-one language training with flexible scheduling focuses on the business and social content you need and is delivered in the style that is most engaging to you. We look at your particular foreign language needs: social, meetings, presentations, travel, telephone, conference calls and e-mail – all your points of contact.
We then explain to you all the basics of the language in a clear step-by-step way, and with lots of lively foreign language activities and carefully tailored supports to reinforce your progress. Our language teachers are mother-tongue professional tutors with a talent for engaging their learners and inspiring them to make the most of what they can do.
From your first contact with us, you will notice the difference! We will design a training programme tailored to your specific needs, and we will make sure you achieve your objectives. Learning a new foreign language is today not only a tremendous advantage at work, but also outside of it. It could be the best business investment you ever make!

We offer language solutions for the corporate world. We predominantly use the 'Communicative Approach' as it incorporates a wide range of techniques and materials and has proved the most successful. Our tutors create a learning atmosphere in which teaching strategies are adapted to your abilities and requirements, making the learning process fast and enjoyable.
Our speciality is one-to-one and small group tuition aimed at businesses and individuals who seek the benefits of a personalized course.
Reviews and Ratings
We do not have any reviews about Accent Consultants available right now.