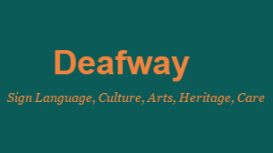 We can trace the roots of Deafway back to two separate Lancashire organisations – The Royal Cross School for D/deaf children and an organisation which provided services to D/deaf adults in Lancashire (which went through a variety of name changes) but was generally know as The Lancashire Welfare Association for the Deaf.
The Royal Cross School opened in 1894 and provided residential education for D/deaf children from across many parts of the north of England until it closed in 1990 (The photograph above is of the old school building before it's demolition in 2011). At that time, pupils of secondary school age transferred to Ashton High School in Preston and pupils of primary school age to the newly opened Royal Cross Primary School.
We have not, so far, been able to find records of the date of the founding of the original organisation which became The Lancashire Welfare Association of the Deaf – but our best guess is that it was founded at around the same time as the Royal Cross School – i.e. the late 1800s.
In 1990 a new charity called The Mary Cross Trust was set up. This charity was the result of a merger between the Royal Cross School and the Lancashire Welfare Association for the Deaf (which had by then changed its name to NELWAD). From 1990 The Mary Cross Trust provided a range of services to both D/deaf children and adults.
In 2003 the Mary Cross Trust officially changed its name to Deafway in order to better reflect and communicate the philosophy behind all of the work that we do.
---
Services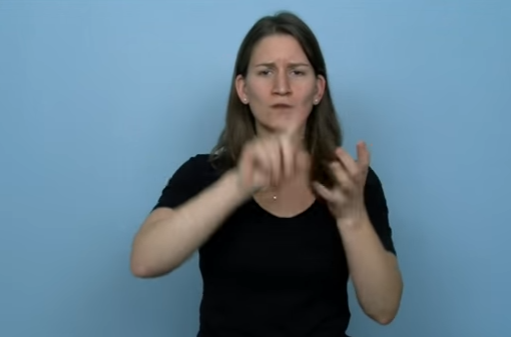 Our specialist residential services are based in Preston, Lancashire and we accept referrals from all over the UK (and potentially from beyond). We have two distinct, specialist residential services, both of which focus on the needs of Deaf people with a range of additional needs who cannot currently live fully independently.
Clive Mason, Arthur Dimmock and Jeff McWhinney Houses provide long term, short term and respite residential care for D/deaf adults who have metal health challenges, learning disabilities, sight loss, personality disorders and a range of other additional needs. Stephen Bannister House provides 1:1 staffing levels for D/deaf adults who require this intensive and high level of staff support and who may present with challenging behaviour.
The above services are based in Preston, approximately two miles away from the City Centre and with easy access to all the facilities and services which the city provides. Our site is bordered by large areas of native woodland and yet is within easy access of major motorway and rail networks
The accommodation comprises four separate, modern and individually designed self contained houses with an emphasis on homely comfort. Each house has its own facilities which include laundry rooms, kitchens and lounges which encourage and facilitate the development of independence.
We have a mix of Deaf and hearing staff who are dedicated, highly trained, and either fluent in British Sign Language or working rapidly towards fluency. No new members of staff begins work at Deafway without having completed an in-house, intensive, nationally recognised BSL Level 1 course as part of their paid induction. This is followed approximately six months later with an intensive Level 2 course. When needed by particular residents, our staff also use a range of additional manual and visual communication methods.
Reviews and Ratings
We do not have any reviews about Deafway available right now.