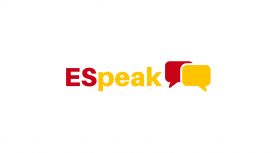 Welcome to ESpeak! In every one of our online Spanish classes, there will be a focus on speaking, the most important part of language learning and also the hardest part to master. All the necessary grammar and content will be covered, but incorporated in a way that allows students to practise their conversational Spanish. You'll learn to speak Spanish from the first lesson, even if you're a complete beginner!
All our online Spanish tutors are fluent speakers who have spent extended periods of time living in Spanish-speaking countries. In addition to this, they have studied degrees in Spanish and achieved fantastic grades in their school exams. This means our students receive tutoring from somebody highly skilled in what they are teaching.
Special Offers
Get 10 Spanish conversation classes for the price of 8.
---
Services
Online classes designed to teach adult learners how to speak Spanish. All classes are completely focused around getting students speaking Spanish from the very start, allowing them to grow in confidence and prepare to speak with native speakers and travel to Spanish-speaking countries.
Online Spanish tutoring for students studying the language at GCSE or A-Level. Lessons will be tailored to the syllabus of the student, ensuring they cover all of the necessary content and achieve the highest possible grades.
Photos
Our Spanish Tutors
Here are our Spanish tutors, who have all spent a lot of time in Spanish-speaking countries and also have plenty of experience studying Spanish.
Reviews and Ratings
We do not have any reviews about ESpeak available right now.