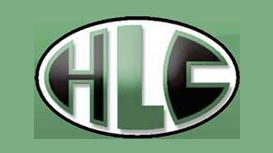 The Hitchin Language Centre was established in 1993 and became a co-operative in 1996. Our company ethos is one of providing small group tuition in a friendly atmosphere. We pride ourselves on the very wide range of languages on offer and our flexibility in meeting our students' needs.
We firmly believe that language learning is more effective in small informal groups where gaining a practical grasp of the language is all important. Being independent, we are refreshingly free of any syllabus or curriculum requirements and can tailor classes to the individual.
We are a Language Centre, not just a course provider and therefore have a wide range of knowledge and expertise which can be applied across many sectors. No matter what your request, contact us to see how we can help.
To complement language learning, we also organise occasional social and cultural events at the centre for students and public. We take part in fundraising events, including for CLEFT which was founded by former tutor Maddy Holmes. We are currently fundraising for Great Ormond Street Hospital for Children. In 2009 we became a partner in the Hitchin Boys School Language Specialisation.
---
Services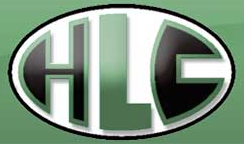 At the present time, we are pleased to offer scheduled group classes in the following languages. Click on any of the languages below to see the course timetables for 2016/17. Unless stated otherwise, classes started in the week commencing 5th September 2016. Arabic, English, French, German, Greek, Italian, Japanese, Mandarin, Polish, Portuguese, Russian, Spanish, Turkish.
In addition, we can provide group or individual tuition in any of the full range of languages covered by our co-operative of tutors, according to demand.
If the language or the level of class you require is not listed, please contact us. We operate a waiting list system and start a new group class as soon as we have a minimum number of students enrolled. It is not usually necessary to wait for the start of a new term or academic year.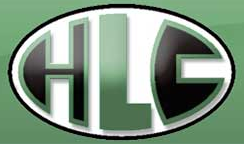 Here are answers to common questions about joining adult group classes. Please contact us if you have any other enquiries. We will be pleased to help.
How are classes structured?
The emphasis of the teaching at Hitchin Language Centre is on practical usage, so that students can put into practice very quickly what they have learnt. Classes are small (normally 8 is the maximum number of students) allowing plenty of speaking and listening practice in the target language. Generally, classes at beginner and intermediate level will use a textbook that will be supplemented by additional material when necessary.
How much do classes cost?
The basic rate is £8.50 per hour for group classes of five students or more. As most classes are 90 minutes long, the cost is usually £12.75 per class. The cost for classes with fewer than 5 students is determined according to a sliding scale.
How often do I pay?
Fees are payable in half-termly blocks (half terms are generally five to seven weeks long) and in advance. So depending on the length of the half term, a typical payment would be roughly between £43 and £60 for a 1 hour class or between £64 and £90 for a 90 minute class.
Do I have to commit myself to a whole year?
No! We do appreciate that for one reason or another it may be necessary to stop your studies at short notice, so all we ask is that you commit yourself to a half-term. If you wish to stop attending a class, you only need to inform the tutor before the beginning of the next half-term, in order to avoid being charged.
What methods of payment are acceptable?
You may pay either by cash or by cheque (made payable to the tutor). It is also possible to pay electronically on request.
What if I miss classes?
If you have to miss a class for any reason please inform the Centre as soon as possible, so that your tutor can inform you of what has been covered in that lesson. Unfortunately we are unable to make refunds for any classes missed, as class prices are calculated on the numbers enrolling for each half-term and tutors pay a centre fee based on this.
How do I decide on the right level of class?
At Hitchin Language Centre we offer courses in 6 levels: Beginners 1, Beginners 2, Intermediate 1, Intermediate 2, Advanced 1 and Advanced 2. Which level is appropriate for you will depend on your previous experience.
We aim to find a class to match your needs as closely as possible. People sometimes under-estimate how much they already know or how much they will remember from studies many years ago. Refer to the Guide to Your Level. If you are still in doubt, please email us explaining your experience and reasons for learning. We will suggest a suitable class.
If you join part way through the year, you will be welcome to pay for a trial lesson to check that the level is right for you. We are able to transfer you to a higher or lower class, without any loss of fees, if this is required.
As far as possible, we organise the timetable so that students remain in the same group with the same tutor and at similar times of the week year on year, as they progress in their learning. We believe that this consistency and continuity promotes effective learning.
Reviews and Ratings
We do not have any reviews about Hitchin Language Centre available right now.