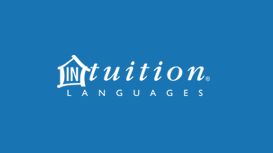 For over 25 years our objective at InTuition Languages has been to offer you an English language programme designed to maximise your progress in English, in the shortest period of time, in a relaxed and hospitable environment. We achieve this by treating you as an individual. On an InTuition one-to-one homestay language programme, you are carefully matched to a host teacher specialising in teaching English, who meets your needs and shares your interests. You can practise English everyday in an English-speaking setting with a teacher who knows your strengths and weaknesses, and who can design and deliver a programme to suit you.
At InTuition we understand the different needs of those who want to further their English, so we offer a range of courses running throughout the year. If you can't find a programme that suits you exactly, contact us and we'll create one for you. I look forward to welcoming you to learn the "in"tuition way - it's more than just a language course.
---
Reviews and Ratings
We do not have any reviews about InTuition Languages available right now.