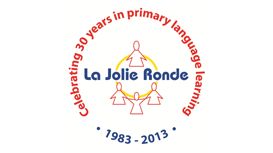 La Jolie Ronde provides a proven method with a solid underlying structure that enables children, aged between 3 & 11 years old, to progress year after year in French and Spanish. Our core programme which is structured according to age and differing levels of ability is available for 3-11 year olds. Each weekly lesson combines fun with exciting games, songs and activities.
La Jolie Ronde has over 1,600 out-of-school centres across the UK and ROI operated by more than 550 Licensees and a current membership base of around 16,500 children. The Programme is incorporated in the curriculum of hundreds of the top preparatory schools in the UK and is taught across the world in countries including the United States of America, Indonesia, Australia, South America, Africa, Egypt, the United Arab Emirates, Canada and Japan.
La Jolie Ronde's portfolio also includes comprehensive French and Spanish Schemes of Work that follow the MFL Framework and provide a complete solution for Foundation Stage, Key Stages 1 and 2, for both specialist and non-specialist teachers. A wide range of other classroom resources suitable for ages 3 to 11 years as well as educational tours to France completes the offering. La Jolie Ronde is part of the Ulverscroft Group of companies.
---
Services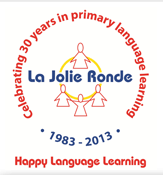 La Jolie Ronde is a leading early language learning organisation operating across the UK and Ireland with a unique and proven method of teaching French and Spanish to 0-12 year olds. Are you looking for a job that enables you to work from home, that's part-time and fits around family and school hours?
Our high quality, structured programme was created over 30 years ago by La Jolie Ronde founder Colette Leclercq-Hallam. The programme has been further developed over the years by Colette with teams of specialist language teachers to ensure the children achieve the highest possible standards. Excellent teaching materials as well as thorough training in how to deliver the La Jolie Ronde method are provided.
Reviews and Ratings
We do not have any reviews about La Jolie Ronde available right now.