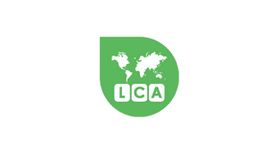 Welcome to the Language Courses Abroad website and to the wonderful world of language travel! This page aims to explain something about who we are and the services we offer. We hope you will agree that if you are considering studying a language abroad – whether it is for just one week or several months – we provide a range and standard of language courses that are unparalleled in quality and value. Language Courses Abroad is a trading name of Apple Language Courses Ltd, since December 2012.
Working with over 250 carefully selected language schools worldwide, Language Courses Abroad provides full immersion language courses with an exceptional range of accommodation options for all language learners from 8 to 88 years old, from complete beginners to advanced.
The languages we offer are: Arabic, Chinese, Czech, Dutch, English, French, German, Greek, Italian, Japanese, Portuguese, Russian and Spanish.
We aim to enable our students to learn as much as possible in the time available to them, whilst at the same time ensure that they have a thoroughly enjoyable experience that they will want to repeat! Our students come from all over the world, so there is a fantastic 'international atmosphere' at all our schools.
---
Services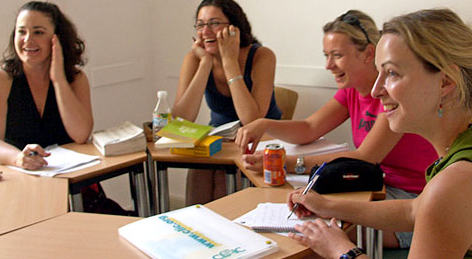 With well over 400 million native Spanish speakers worldwide there are plenty of reasons to learn Spanish! Firstly, it will allow you to speak to people from all over the world, including not just Spain, but throughout Europe, the Americas, Africa and even in parts of the Asia-Pacific region! Secondly, it will make travelling to these places, many of which are unquestionably beautiful and benefit from fantastic weather, much easier.
Finally, it will allow you to delve deeper into the incredibly vibrant culture of Spanish-speaking countries, which all seem to share the common trait of celebrating life to its fullest, be it during Spanish fiestas such as the boisterous Las Fallas in Valencia, dancing the tango in Buenos Aires, or enjoying Son music in a Havana bar. Whatever your motivation for wanting to learn, we will have a Spanish course for you!
We have Spanish language schools in Spain and Latin America, located in the most prominent Spanish speaking countries, and we know them all extremely well. We select the schools that we work with very carefully, to ensure that we are offering the highest quality Spanish courses at the best schools in each location.
At each one of our partner schools you will find small class sizes, modern teaching techniques, professional student care, and the very best teachers. All our teachers are native Spanish-speakers, who have a university degree and a qualification in teaching Spanish as a foreign language to international students of all levels.
In addition to your Spanish lessons, you will have the opportunity to take part in the extensive cultural activities programme offered by our Spanish language schools in Spain and Latin America. The activities offered vary from school to school, although examples of typical activities arranged include visits to museums, Spanish–language film screenings, and excursions to local places of interest. All activities are optional, and whilst some may be included in the course price, others may incur a small charge, payable directly to the school (usually for things like entrance fees, transport etc.).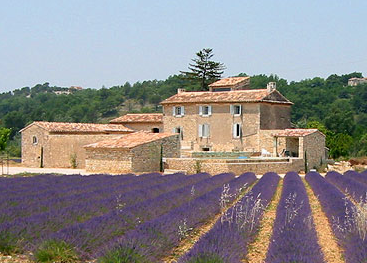 We have many years of experience in advising students on French courses, and we frequently hear from students who have in the past either struggled to learn French, or have simply not enjoyed the learning process.
Our experience is that when those students take a course in a French-speaking country, they gain a renewed passion for the language, and make much more progress than they previously thought possible! This is why we believe that if you want to learn French, the best way to do so is on a total immersion French course in a Francophone country! Our schools are located throughout France, Canada and the beautiful Caribbean island of Guadeloupe.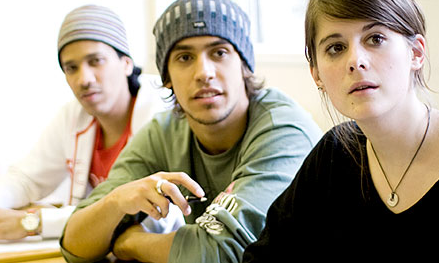 Thanks to its global influence, there is an incredible variety of locations in which you could choose to learn English! England is, perhaps, an obvious choice, and is certainly a wonderful place to take an English course, thanks to its rich history, culture and traditions. Another perennially popular location for English courses is the USA! The United States of America consists of fifty states and one federal district all with very different characteristics. Yet despite this, the USA has successfully exported its national culture around the world thanks to its prominence in media and marketing. This makes it a familiar location in many respects, although, as anyone who has been will tell you, a visit is a must!
Canada, as well as South Africa and Australia, are all stunning locations for an English course, particularly for those who wish to study in cosmopolitan cities surrounded by some of nature's most spectacular landscapes! Returning to Europe, you could choose to combine your English course with sunshine in Malta, or experience Celtic hospitality in the beautiful green country of Ireland.
Reviews and Ratings
We do not have any reviews about Language Courses Abroad available right now.