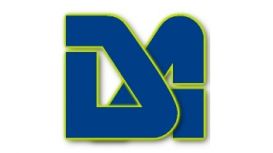 I was born and educated in Mumbai, India. In 1985 I moved to the UK where I studied Theology for two years, developing communication and people skills within small groups and with larger audiences.
After working as a civil servant for a number of years I moved to Birmingham City Council, working my way up to manage external advertising and marketing contracts with the Council's commercial partners.
Becoming a teacher and being able to teach had always been one of life long dreams, so I took some time out and trained with Via Lingua Language Centre in Florence to become a TEFL Certified English Language Tutor. For me, this was a 'Dream come true.' I believe that "we learn as we teach"… So we are all teachers and learners, both elements working in partnership towards achieving the same goals and objectives.
Everyone has their individual style of learning and understanding, hence, it's not based on 'one size fits all '.You will find my teaching methodology unconventional in some ways, but holistic, very practical, fun and easy to adapt. In fact, you will be able to help your peers and friends too, from the way you study and learn. Above all, the teaching programme will be created with individual Lesson plans on the chosen subject with clear objectives and target language.
I can assure you'll find the entire learning experience invigorating and will help you in utilizing your potential to achieve your targets and goals.
Whether you are a native or a non-native speaker, English language is just like any other language in the world and can be learnt with ease. The key factor is to know what you want to achieve from learning a new language and then draw out a plan (like a map) and journey through that with diligence and commitment until you reach your destination.
---
Reviews and Ratings
We do not have any reviews about Learn English With David Andrew available right now.