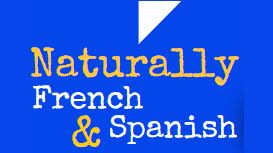 Naturally French and Spanish has been teaching foreign languages to children and business people for over fifteen years. We offer an alternative to the large class sizes of adult education colleges with an average of eight students per group.
Adult classes are taught in the native language which enables our students to learn comprehension skills very quickly allowing our students to communicate in French and /or Spanish as quickly as possible in social or business situations.
Most of our tutors are native French and Spanish speakers, qualified and with years of experience. Adult courses are in line with the European Standard Reference framework. Children classes follow the famous La Jolie Ronde methodology with its unique, structured and proven Programme.
---
Services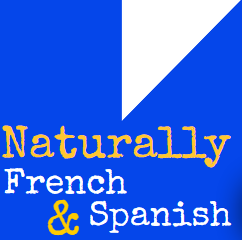 Children have the ability to learn French or Spanish quickly and effortlessly with both immediate and long-term benefits enriching their overall mental development. Children have no inhibition and learn a second language naturally; after all it's not long since they learnt their mother tongue!
At Naturally French & Spanish we aim to make our classes an enjoyable experience for your child, one which motivates and inspires their enthusiasm for the language. For the last 17 years we have successfully run La Jolie Ronde Classes in Yorkshire and Cheshire. We're convinced that La Jolie Ronde offers the most successful educational French/Spanish programme worldwide. It is a proven method with a solid underlying structure that enables children to progress year after year.
What happens during the lesson? The structure of each lesson involves repetition and reinforcement in order to build confidence, as new vocabulary is progressively introduced. Each session is varied with songs, games, stories and role-plays, with drama for the older ones. Whilst having fun they also follow planned lesson structures that offer continuity and progression, year after year in our small classes (max. 10 pupils).
Children will also be exposed to another culture by celebrating many French/Spanish customs with parties and food! We look forward to meeting your child and hope that they will enjoy their French Learning Experience with us! A Bientôt! ¡Hasta Luego!
Reviews and Ratings
We do not have any reviews about Naturally French available right now.