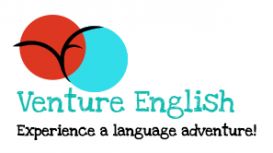 Hi, I'm Lorna, the Founder and Director of Venture English – welcome! Having taught English all over the world since 2001, I started Venture English in Edinburgh to give international adults the best opportunity to learn and improve English language skills for professional and personal development.
We have welcomed company managers and teams from across Europe, international employees and university students resident in Edinburgh, and travellers here to 'brush up' their English skills or enjoy an English language holiday while experiencing Scotland's culture, character and landscape.
At Venture English, we use a holistic teaching approach that combines formal classroom learning with experiential 'real-life' learning. That means you study English through a blend of projects, simulations, discussions, activities and language training. We believe in adventurous learning – learning English through doing – and so your classes are always dynamic and interactive!
One of the best things about Venture English is that we are small. We believe in quality, not quantity, and so we only ever have one or two classes at the same time, and a maximum of 6 students per class. That way, we can be sure to give you the personalised teaching that you need, and an authentic local Edinburgh experience!
---
Services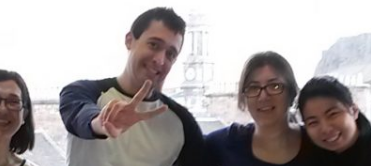 English Evening Classes:
Receive language feedback and support from dynamic teachers while discussing real-life issues, from approaches in psychology to developments in environmental science.
Professional Writing in English:
Learn how to write professionally for different audiences at an advanced level, from emails and complaint letters to blog posts and copy writing.
Cambridge Advanced Preparation Course:
Our small group Cambridge Advanced Certificate (CAE) preparation course is designed to fully develop your exam technique to succeed in this challenging exam.
Business English Course:
We have especially designed this Business English evening course for people who use English in their professional lives at a B2/C1 level (upper-intermediate/advanced).
General English:
With only 6 students maximum per class, our small group General English courses aim to give you the best chance to really improve your English communication skills.
Advanced:
Develop your advanced English language skills with a 360 degree approach to learning that gets you interacting in real-life contexts from day one.
Reviews and Ratings
We do not have any reviews about Venture English Language School available right now.