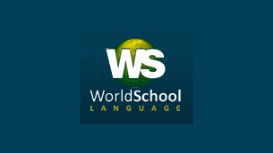 World Language School was founded in Peterborough in June 2003. We have a perfect location. Broadway is the main street in our city.
In the past, our building used to be the City court, the offices for the first newspaper in the city (evening telegraph), as well as the first cinema. What we use as class rooms now, were previously the cinema rooms. The initial purpose of the school was to only supply English courses. Today we offer a variety of courses to our students, such as IT courses, Study Holidays and European Language courses.
World Language School offers the lowest price in the market for the best quality service provided. As a result our main strength is focusing on our students and taking an individual approach to their needs. We maintained our family values and offer comprehensive support to our students.
The ability to learn a new language isn't just the reading and writing, but also ability to embrace a new culture. The school has a big advantage which is incorporating revolutionary methods which promote speaking and listening to the highest level. Our goal is not only to teach one more language to our students, but also to offer personal assistance, cultural and professional growth.
---
Services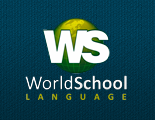 This is an intensive course over 12 weeks for Upper Intermediate to Advanced Students of English. The course includes essential grammar and vocabulary input to extend your knowledge of the English language and to increase fluency.
Our intensive courses can lead you to the Cambridge certificates (KET, PET, FCE, CAE, and CPE) or IELTS examination. We use Cambridge English preparation and examination materials, which will prepare you for t he most valuable English examinations in the world, recognised by over 13,500 institutions in 130 countries. It will increase your future educational or employment opportunities.
Is your goal to improve your everyday English? Need to get ready for a new job? Have to prepare yourself for English language exams? Designed for those who want to study, either for learning to work or simply for personal interest, whatever your reason might be we promise to give you the skills to help you in the future.
From the very first lesson you will be able to think in English and communicate with teachers and colleagues.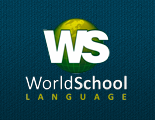 Focusing on the student, the methodology that we adopt takes into account the individual character and needs of each student. Age, style of learning, personal motivation, everything is considered so that satisfaction in learning is guaranteed. It is a flexible and ecclectic style of teaching English.
Most of the lessons develop the necessary conversational skills and the ability to understand spoken English, which we consider as absolutely necessary, in spite of its being a complete course: we also develop reading and writing skills.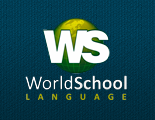 Learning a new language, will open new doors to a whole range of opportunities and new experiences. It offers learners the chance to explore a unique diversity too – both linguistic and cultural. You will be immersing in some of the most exciting cultures and it could be a great way to boost your career.
The best way to learn, up close and personal, with classes designed to learn the language in a communicative way, working with different activities to improve your communication skills.
Reviews and Ratings
Waiting for my refund after my trip was cancelled. Do they have problems with solvency?