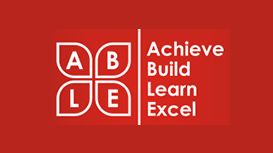 ABLE Manchester is an English Language School with a difference as it offers a unique approach to English language development by offering every student the opportunity to create a bespoke course which allows them to meet their learning objectives whether they be professional, personal or academic.
We are an English school committed to providing high quality lessons which can be combined so our students can Excel.
ABLE offers something which no other English school in Manchester has; the ability to combine a variety of courses which means students can achieve their goals faster.
ABLE Manchester offers a modern and stylish learning environment with all the facilities a student could need. ABLE Manchester is located in Manchester's trendy Northern Quarter in the heart of the city centre.
---
Services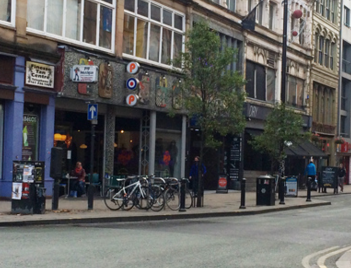 Our unique concept makes ABLE Manchester an English school with a difference! At ABLE Manchester, students can easily combine courses and create a truly bespoke programme based on their needs and objectives.
Courses at ABLE Manchester are divided into four categories - achieve, build, learn and EXCEL. Students work closely with our Director of Studies on arrival to create the perfect course for them.
Achieve courses at ABLE are exam preparation courses for all major English language exams.
Achieve courses cover all parts of the exam and make sure that students have extensive practice with each part. Exam preparation courses cover a number of interesting topics and after each module your teacher will assess your progress via a tutorial, which is one on one time with the teacher to discuss your strengths and weaknesses and how to improve.
ABLE's Achieve teachers are exam specialists with outstanding track records who will teach you the tips and tricks you need to maximise your mark.
All our Achieve courses use up-to-date resources which are designed to engage and give them real-time practice of the exams. You will also be given regular homework to encourage your language development outside of class.
ABLE's trainers are exam specialists with outstanding track records who will teach you the tips and tricks you need to maximise your mark.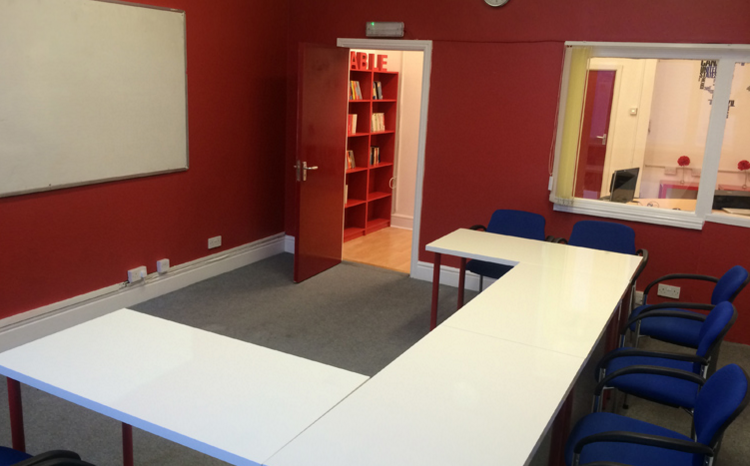 ADULT COURSES:
Our part-time adult Spanish courses are fantastic for both complete beginners and those looking to develop their skills further.
All of ABLE's Spanish teachers are fully qualified native speakers with ample experience teaching Spanish to native English speakers. All classes are designed to be fun and engaging with a strong focus on communication meaning you can build up your confidence and fluency in the shortest time possible.
AUTUMN CLASSES:
Our autumn Spanish courses begin the week commencing 14th September 2015. There will be two classes available - a beginners class and an intermediate classes. If you are unsure which class to join do not worry! We can arrange a level test with one of our teachers.
Our courses consist of one 2 hour class per week, for 10 weeks. Our beginners course is on Mondays and our intermediate course is on Wednesdays. Both classes run from 6:30-8:30pm.
The ten week programme including all materials costs just £90 - which makes it only £4.50 per hour! What makes this even better is there is free parking available less than 100m from the school.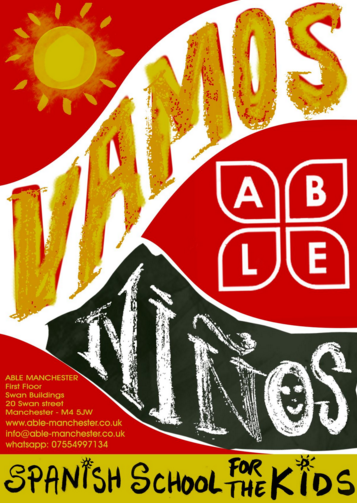 At Vamos Niños your child will take part in a wide range of activities which will encourage them to develop their language skills in a fluent and communicative way. Vamos Niños divides children into three groups according to their age and ability. Groups are small - between 6 and 8 children per group so they have lots of time with their teacher.
Vamos Niños is a unique programme which makes language learning fun and interactive!
Children will take part in a number of activities each week which are based around a theme. In addition to learning the language, children take part in arts and crafts, music and drama so they are fully immersed in the language and can continue to practise the language they have learnt!
By the end of the ten week programme your child will be able to talk about themselves and their family and have simple conversations about things they enjoy. At the end of the ten week programmes children will put on a performance for family and friends!
Reviews and Ratings
We do not have any reviews about ABLE Manchester available right now.