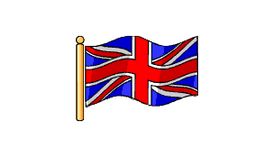 Bromley Language Centre provides high quality English language courses and foreign language courses at very competitive prices in comfortable surroundings in London. Class sizes are regulated carefully to encourage a good atmosphere and individual participation.
All teachers are highly qualified. Most are university graduates with specialist qualifications in English. They take a personal interest in each student's development.
Our language centre provides English language courses at every level so there will always be an English language course that suits you. All courses are held at our school which is situated in the heart of the London Borough of Bromley, Kent, England.
We are only 15 minutes by train from central London to Bromley North station. Bromley has two railway stations - Bromley North is very close to the school and will take you to London Bridge station and Bromley South - at the other end of the town - will take you to Victoria.
Bromley really is an excellent location. It is one of the best in Kent for shopping and social activities. We can arrange accommodation for you should you require it.
---
Services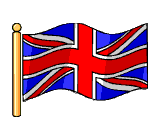 Courses:
You can start any Monday (except Bank Holidays) and you can study in the morning, afternoon or evening. The joint Principals, both graduates in English, recognised by the U.K. Department of Education & Science and Member of The Chartered Institute of Linguists, are very experienced in all aspects of language teaching.
Standard Group Course:
This HALF-DAY semi-intensive course is specifically aimed at students who wish to learn at economic prices within a small group situation. There is a maximum of 12 students per class. Classes meet from 09.00 to 12.00 Monday to Friday, a total of 15 hours per week.
Using a variety of teaching/learning methods the aim of this general course is to improve your confidence in real situations by developing the skills of speaking, listening, reading and writing. Grammar practice is a vital element of this course.
Intensive English Language Course:
5 hours per day, 25 hours per week, this total immersion course is recommended for those who wish to learn English quickly. In a small group setting of not more than 12 students, the morning session follows the Standard Group Course from 09.00 to 12.00, Monday to Friday.
A follow-up programme in the afternoon from 13.30 to 15.30 consolidates the morning programme and emphasises English speaking, listening and understanding skills.
Semi-Private:
Micro-group teaching - a maximum of 5 students. Allows the teacher to monitor the progress of each individual more effectively. Emphasis is placed on full student participation. Classes meet for 3 hours every day, Monday to Friday.
One-To-One:
Individual tuition is available for those wishing to learn quickly and thoroughly. Such a course may suit those in business who have limited time or those who wish for more flexible tuition times. Evaluating your needs takes up the first session. A programme is then arranged to suit your requirements.
Reviews and Ratings
We do not have any reviews about Bromley Language Centre available right now.