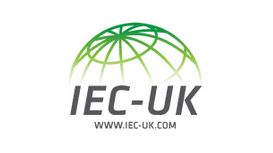 International Education Consultancy (IEC) is a market leader and highly respected for its services in international development and student recruitment in the United Kingdom. The company now has offices in every continent worldwide including China, the Indian Sub-Continent, South America, Dubai, Africa and Kazakhstan.
IEC was started in 2005 to represent UK universities, colleges and private schools in order to facilitate steady recruitment of international students, assist in setting up overseas delivery projects and make institutional links. IEC now represents a significant number of UK and overseas universities and colleges in a number of countries.
The Head Office is based in the University Quarter of Newcastle upon Tyne offering services to students including IELTS/ Pearson Test Counselling on how to pass, Accommodation, advice on courses available at other universities, UK/ Overseas Removals & Storage and General Student Support with a walk in facility.
Contact Details
International Education Consultancy
11 Saint Mary's Place
Newcastle upon Tyne, Tyne and Wear
NE1 7PG
Get Directions
Show map
---
Services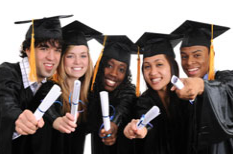 As a UK education company, IEC have unprecedented access to hundreds of scholarships and bursaries from our group of client colleges, universities and schools in the UK.
If you are an international student looking for information on studying in the UK, IEC and its partners are available round the clock to discuss this with you.
We have extensive experience and knowledge about UK education institutions and can provide you advice on courses, UK visas, life in the UK, working in the UK, insurance, healthcare, flights, opening a bank account and much more.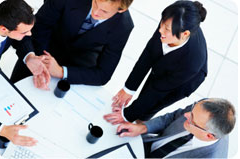 International Education Consultancy (IEC) is one of the largest international development and student recruitment companies in the United Kingdom with its UK headquarters in Newcastle upon Tyne.
IEC manages the recruitment strategy for a number of UK institutions and recruits educational consultants or educational agents in any region of the world on behalf of its clients. IEC seeks to form long term collaboration to provide a comprehensive service to its partners overseas.
We are constantly expanding our network overseas and seek exclusive partnerships in country, region or City, with partners receiving full marketing support including a comprehensive range of educational institutions and a UK office.
We also support our partner agents with a range of benefits including welfare support and assistance for your students once they have entered the UK. Immediately after becoming a partner, you can start referring students through IEC to our comprehensive list of educational establishments and substantially increase your income.
As an IEC Partner, you can increase your earning potential by leveraging our increased commission rates as a UK based consultant. You will be able to recruit students for the widest range of programs available in the UK. We offer attractive revenue-sharing opportunities for you to enroll individual students, employers, and government agencies.
IEC takes pride in offering both career-enhancing and the highest quality of education to students around the world. We offer through to our partner's reputable education institutions, the highest quality education standards and affordability. This makes IEC partners the first choice for many students around the globe. As a partner, you will benefit from the experience and success of your students in form of positive word of mouth and referrals.
Finally as a partner, you will benefit from higher enrolment rates, higher commission payments and the full support of a UK based Education Consultancy including a UK office. As a partner you will also be able to offer your students exclusive pricing and discounts from many of our institutions.
Reviews and Ratings
We do not have any reviews about International Education Consultancy available right now.