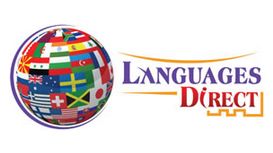 Languages Direct is a name to trust for professional interpreting and language translation services. We cater to both individuals and organisations throughout Cardiff, the UK and worldwide. As one of the leading providers of translation services in Cardiff, we have worked as language interpreters and translators on numerous projects for national and international clients, including Private businesses, Councils, Health Authorities and more.
If you are looking for a rapid and thorough language translation service to meet your needs, whether document translation, interpretation services or business English or foreign language teaching, then Languages Direct can likely provide the complete service you are looking for.
We offer high quality universal connections to your language needs. We pay particular attention to colloquial language, localisations and our language services are properly presented and quality checked, edited and proofed by experienced multi-lingual translators.
We are serious about the quality of our document translation business service, and understand the importance of using the correct type setting and terminology. Our translators are meticulous to ensure your final document is accurate and ready to print.
Coming to Language Direct for all of your language translation service requirements will not be a decision you will regret. We are experienced professionals, having been in the business of language translation and interpretation services since 1990, and prove time and again that we are a reliable company that put your interests first and provide support that you can depend on.
---
Services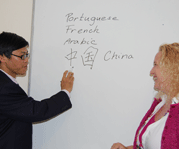 Whether travelling, working, living abroad or just wanting to use another language with the help of Languages Direct you can transform desire into reality. Everyone has it within themselves to achieve the "impossible dream", to stretch out far beyond themselves and reach an almost impossible target. Using these key factors – motivation, need, commitment, enthusiasm, dedication and belief in your ability you can achieve your goal.
Our aim is to enable you to use the keys to that extra dimension.
To delve more deeply into your motives.
To provide a stimulating teaching context.
For you to achieve your language goals within your own time framework.
At a cost to suit your pocket.
We will provide that stimulus for you to become an effective language learner.
Whether an individual or businessman there is a course of action to suit you.
If you accept our action plan you can be sure of:
Positive outcomes.
Being taught by tutors with the skills and enthusiasm to match your needs.
Achieving your learning targets within the set time limits and budget.
Reviews and Ratings
We do not have any reviews about Languages Direct available right now.