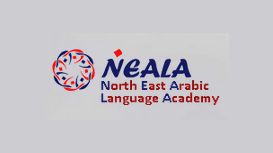 Ahlan wa Sahlan- Welcome- to North East Arabic Language Academy (NEALA). We are proud to be the FIRST professional Language Academy in the North East of England that exclusively specialised in Arabic Language teaching, training, translation and proofreading services for both native and non native Arabic language speakers.
With NEALA, learning Arabic is no longer a 'mission impossible'. The varieties of courses we offer aim to serve different purposes and all taught by professional instructors of Arabic. Our staff are not only native speakers of Arabic but come highly qualified with ample experience of teaching Arabic inside and outside UK.
We are keen to provide courses that will serve the largest possible audience. Our courses vary in terms of age, content, and purpose, so we are quite sure that you will find a course designed mainly for you. However, should our courses not match your requirements, we are happy to hear from you to fulfil your required course. We believe that NEALA has an effective role in creating a better understanding and increasing the harmony in such a multicultural society, we are here to put Arabic language at the hands of those who are interested in Arabic and its culture.
---
Contact Details
North East Arabic Language Academy
Room 12 The Beacon, Westgate Rd
Newcastle upon Tyne, Tyne and Wear
NE4 9PQ
Get Directions
Show map
Services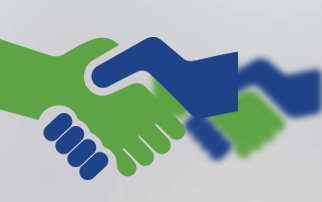 What type of Arabic will I learn?
You'll learn modern standard Arabic which is normally used in Education and Media plus introductions about specific dialects like Egyptian Arabic or Levantine Arabic.
For Whom:
This programme is open to adults 16 years old and over who want to acquire the language from zero to native-like levels. Courses cover themes and topics from beginner to advanced levels studied in intensive or relaxed longer periods depending upon the choice and preference of the learner. The programme develops the learners' Arabic language ability in the four skills: reading, writing, speaking and listening.
Aim:
The ultimate aim of this programme is to master Arabic language to a native-like level and to help the learner deal with Arabic text whether written or spoken with confidence.
Content and Course Material:
Depending on the level of the learner, the course material will include course books (student book and activity book) audio CD, extracurricular material like DVDs, TV channels, magazines, newspapers and others developed by our Arabic instructors. The information about each level will be updated once the programme is announced.
Class Information:
We are keen to have an ideal number of learners in our classrooms. The number of students vary between 4 to 10 students in each class, to guarantee the highest level of proficiency and to allow classroom participation and interaction. For the benefit of the students, it's highly recommended that the students don't miss any of their class so they get the best of it.
Reviews and Ratings
We do not have any reviews about North East Arabic Language Academy available right now.