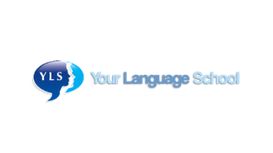 We're a language school that encourages the embracement of different cultures by learning languages. We're passionate about enabling individuals to discover other worlds, to diversify their skill sets and to invest in their futures. "Your Language School" (YLS) is a sister company of "Private English Class Ltd" (PEC).
Both share a high level of expertise and knowledge in private tutoring aimed to young people, adults and businesses. While YLS has been focusing mainly on adult learners, we recognised that children aged of 5 to 16 could benefit from private Maths, English and language lessons too. Therefore, we have decided to launch a new project called MEL.
We firmly believe that learning a new language is something for everyone to try because it can broaden horizons on several levels. Learning a foreign language is an incredibly rewarding experience and a serious confidence booster. Research has shown that students who study a foreign language tend to score better on standard tests than their monolingual peers, particularly in the categories of maths, reading and vocabulary.
Furthermore, learning other languages has proven to alter the grey matter of the brain allowing for improved information processing. Mastering more than one language increases employability chances and also helps businesses access different markets and lower communication barriers – leading to increased profits. Get in touch with us today and let us help you invest in your future.
---
Reviews and Ratings
We do not have any reviews about Your Language School available right now.