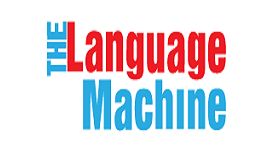 More than 17 years of experience teaching languages to students across London and the UK. We specialise in private language tuition, which is the fastest way to learn a new language. All of our tutors are experienced and qualified and have dedicated themselves to teaching their mother tongue.
We can arrange for lessons at your home, office or other suitable location such as a coffee shop. We also arrange online language courses for students. Our tutors teach all levels of students from young children to business learners.
Services
The majority of students we teach take a general language course tailored to their specific needs by their tutor. Typical students include those who are travelling to another country and maybe want some holiday language to get by. Others are maybe relocating abroad and require a deeper knowledge of their new country's language to enable them to live and work there. A lot of students have met someone special from Spain, France or another country and would like to learn their partner's mother tongue.
Your reasons for learning a language will vary, but in business, an understanding of different cultural manners and nuances, as well as an ability to converse with your customers, is equally important. We're keenly aware that business students have busy schedules, so language courses are highly flexible allowing training sessions to be scheduled at the most convenient times.
Reviews and Ratings
We do not have any reviews about The Language Machine available right now.